Dedicated to mobilizing Eritreans within the diaspora to develop innovative ways of improving our community.
Join Us
Support our work
We believe that building a strong Eritrean diaspora requires mobilizing around a nonpartisan community programming agenda.

Civic Engagement
Building the civic capacity of Eritreans in the U.S.

Professional Development
Harnessing our human capital by fostering mentorship and networking within our community.

Recent Arrival Support
Providing services and resources to newly arrived refugees and asylum seekers.
Professional Spotlight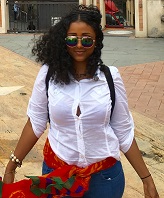 This month's Professional Spotlight is Rahwana Amare. Rahwana is preparing to return to Rutgers Robert Wood Johnson Medical School this fall for her second year of Medical School. August is National Back to School Month, in line with that theme Rahwana offers... read more
No Results Found
The page you requested could not be found. Try refining your search, or use the navigation above to locate the post.

As a Social Media Intern, the candidate will work to build EDN's social media presence and enhance its public image. The intern will assist with the creation and…read more